Hi everyone! I want to say a big thanks for all the kind words!! I'm so glad everyone liked the first project and I hope you'll enjoy the rest of them too :) I'm keeping the giveaway up until Friday, giving everyone a week to enter. Remember: to enter yourself for the Sweethearts cartridge giveaway just become a follower of my blog and post a comment on my FIRST blog entry.
The weather here in CT has been beyond beautiful! Yesterday it was in the 70's (!!!) and my husband and I had a picnic at Elizabeth Park in West Hartford. It was so great :) I think I'm getting bigger by the day, I feel like I look way more pregnant than 18.5weeks! We find out the sex of the baby tomorrow and I could not be more excited! Robb is hoping for a boy and I'm hoping for a girl but we'll be thrilled either way :)
Today's project is a simple one page scrapbook layout I made to scrap some of our old honeymoon photo's. It's not too too involved and was put together pretty quickly. Our honeymoon in Florida was really fun except we both got the flu about 2 days into it! Haha so that put a bit of a damper on things but we toughed it out thanks to a mixture of vitamins, sunshine, and cocktails :)
One of my favorite places for ideas is Page Maps (http://www.pagemaps.com/) and Becky Flecks' book Scrapbook Page Maps. I highly reccomend it, I use her layout ideas ALL the time. This is the layout map I went with for this page and beneath it is my rough sketch of the layout. I went with the shark theme because the pictures are of my husband and I being eaten by a shark :P I used Life's a Beach and Sesame Street Font carts here.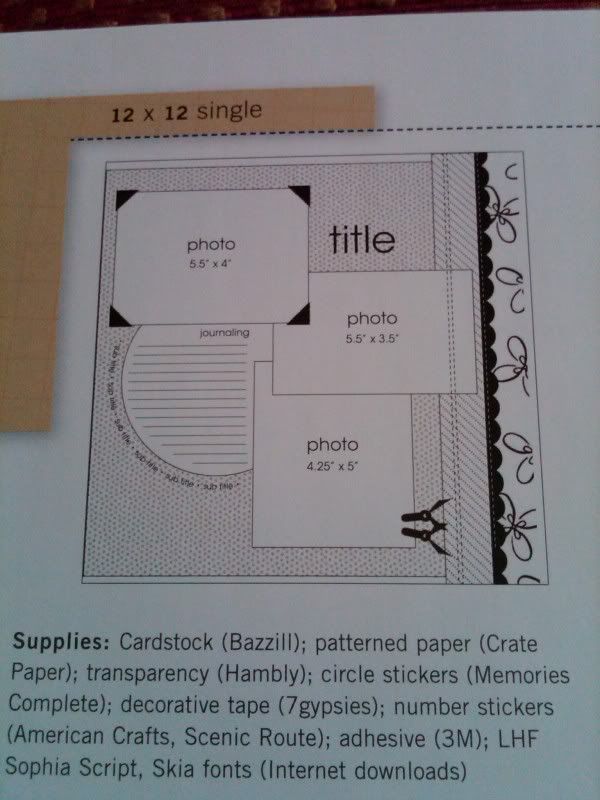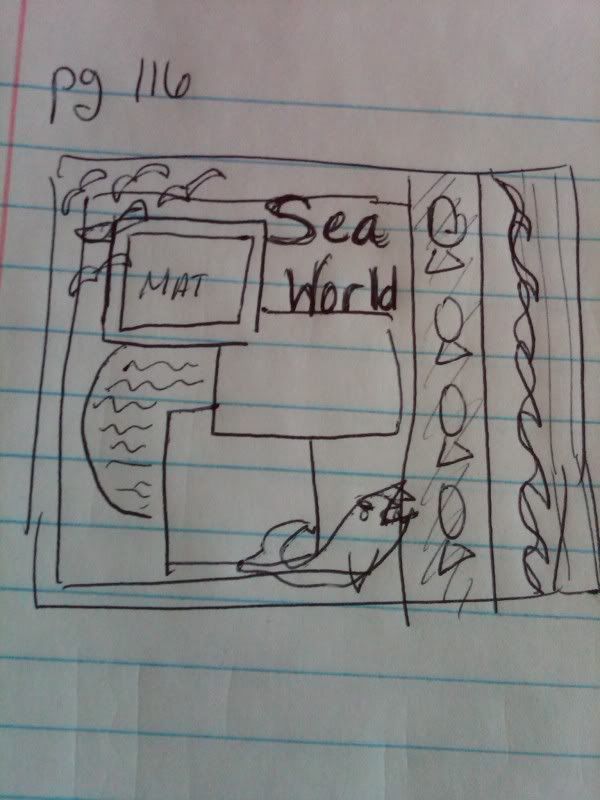 I wanted to make it look like the shark was eating the fish on the layout and I wanted the fish to have some added dimension as well so I cut the base twice and pop dotted. I also welded the wave cut to make a full 12inch border without having to make the cut too large.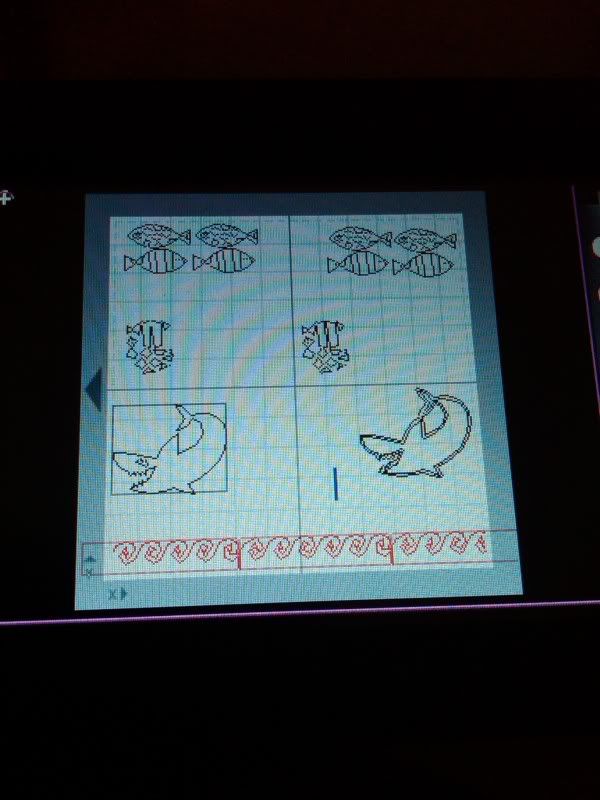 I inked the edges of the fishies and embossed and inked the shark as well. I matted one of my photo's with yellow for some added emphasis.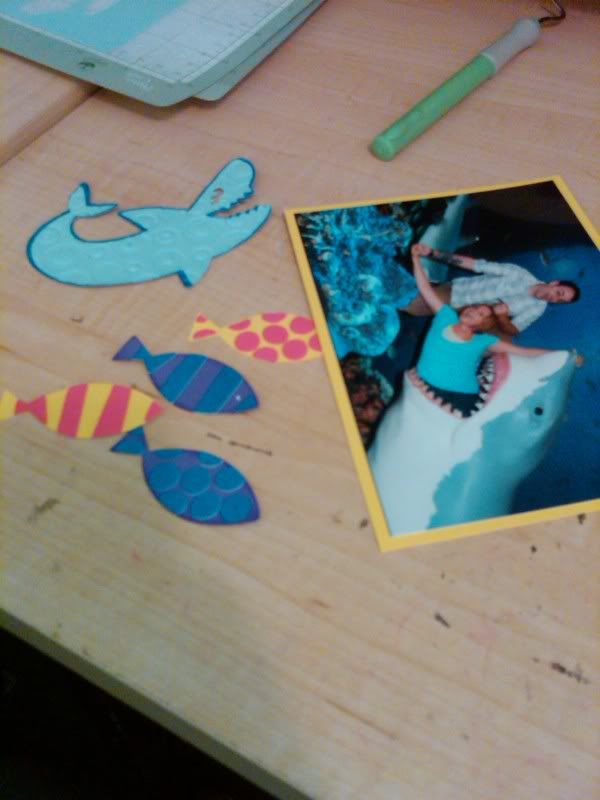 Then i got the background papers together and started rough placing my cuts. initially I thought I would do it vertically but this just didn't work with the photos so I switched the to horizontal which I think looks just as good.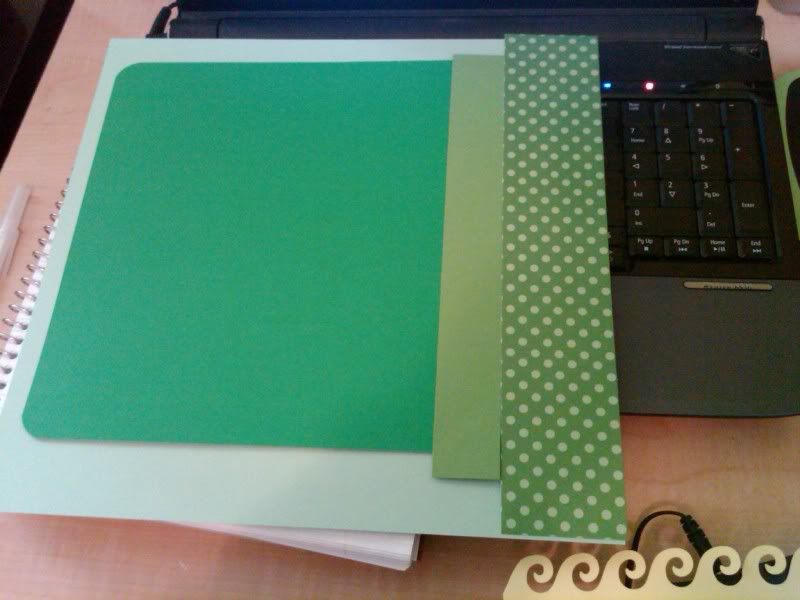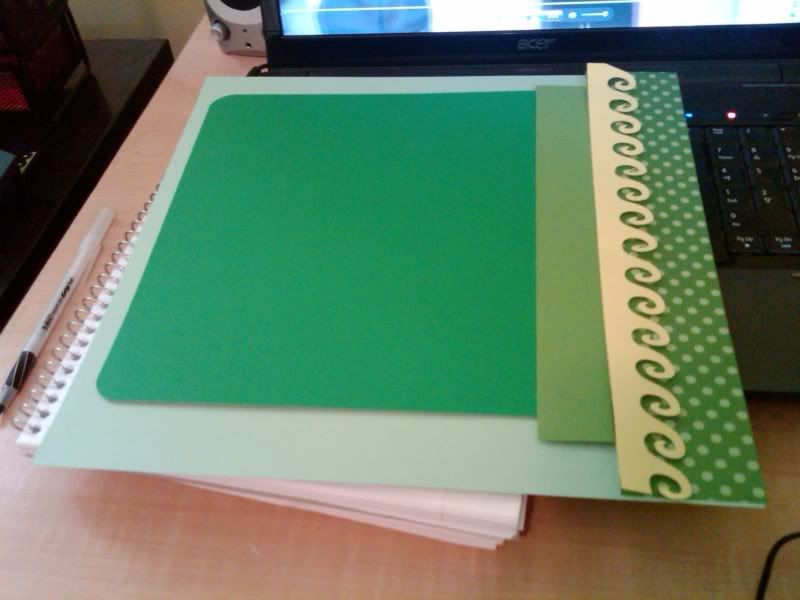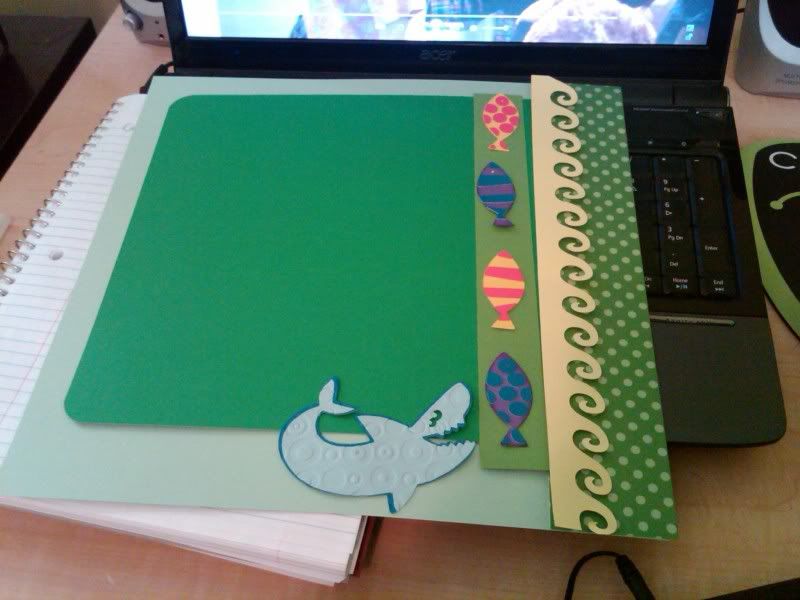 I added a journaling circle outlined in yellow again and some cute red brads. I personally love handwritten journaling over a computer print out (not having a printer might contribute to this haha...). Lastly for some detailing I added a diamond flourish to look like bubbles coming from the fish and the words Sea World. Hope you enjoy!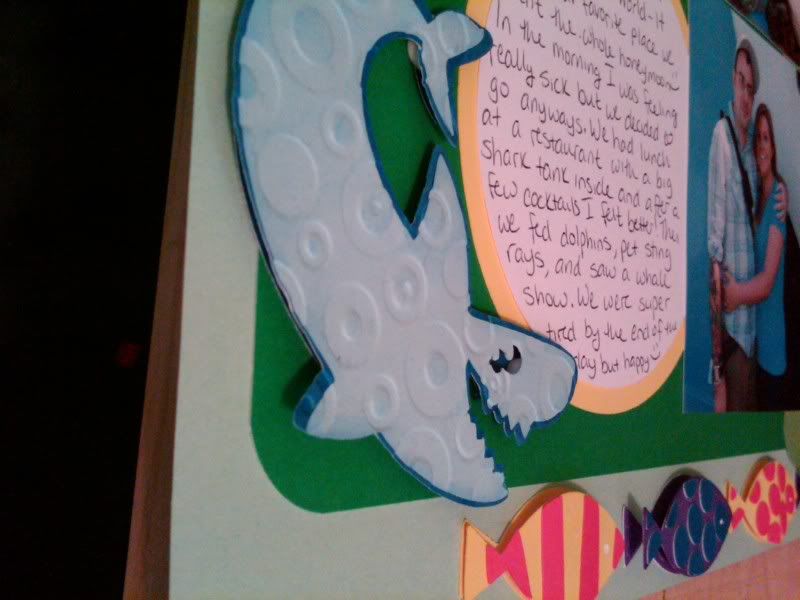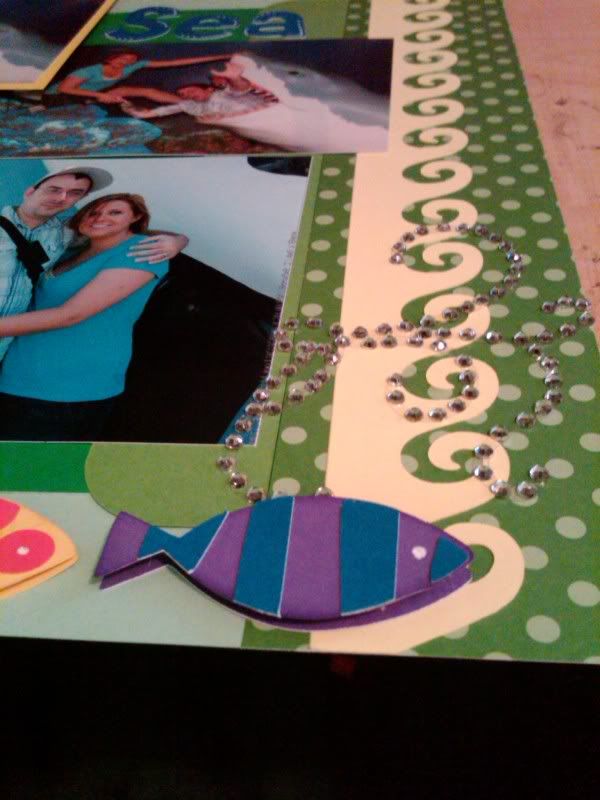 Finished Product: