Hello again everyone! Well *drum roll please* it's a ......... BOY! Woo hoo! My husband is quite a happy camper :) And he looks beautiful and healthy :) He is measuring to be almost 20weeks which explains why I look so huge already! Glad to have an excuse hehe. Any suggestions for names are appreciated as my husband and I can't decide on one!
In other news- don't forget about my give away for a Sweethearts Cartridge. I will be drawing a winner this Friday and all you have to do to enter is to 1. follow my blog and 2. add a comment to my first blog post (the wedding card).
In other other news- I just was on the Cricut Rewards site and they have added some new cartridges! I was able to get the Home Decor, Designers Calendar, and Christmas cartridges with my Reward points. i had been saving them until they added some new carts to the site so it was fun to finally spend them! So if you've been waiting to use your points until there were more carts on the rewards site then head on over there :)
and FINALLY the project! This is a layout I did this past Sunday. I was cleaning through my old photo's and found these ones of the night before our wedding. My mom, aunt, cousin, and maid of honor all hung out and partied a bit the night before. The champagne was flowing that night (just look at the pictures! haha) so I thought I'd carry that theme throughout the layout :)
Initial sketch: my sketch ended up being pretty accurate to what the layout looks like, a pretty rare occassion!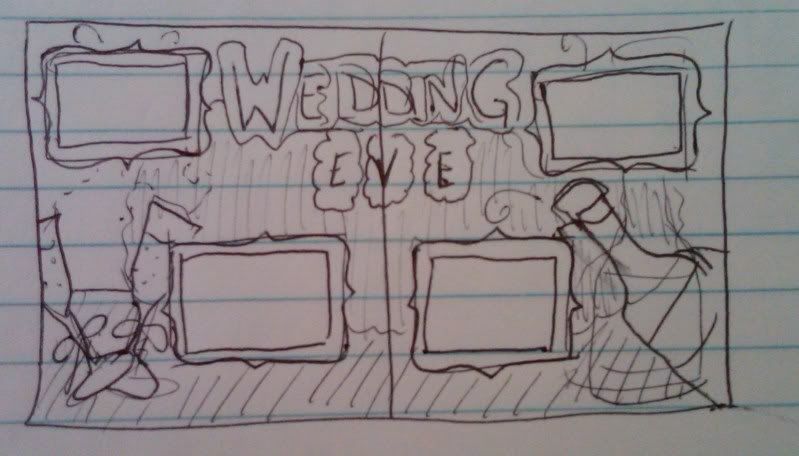 I was kind of all over the place with cartridges in this LO (one of the many great things about using a Gypsy). I used sweethearts for the blue and Accent Essentials for the brown border.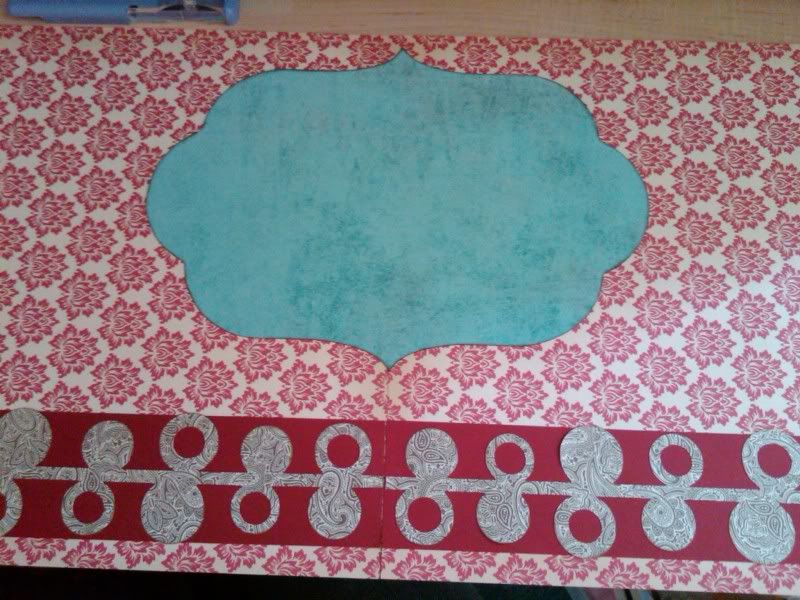 I then started placing my pictures. For matting I used a shape from Gypsy Wanderings and inked the border with red ink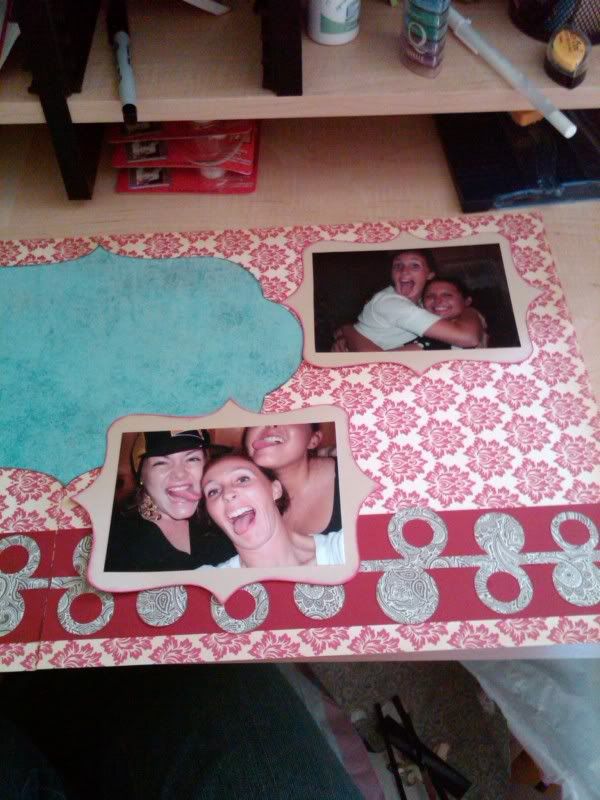 Then it was time to assemble my cricut cut accents ( i love this part!)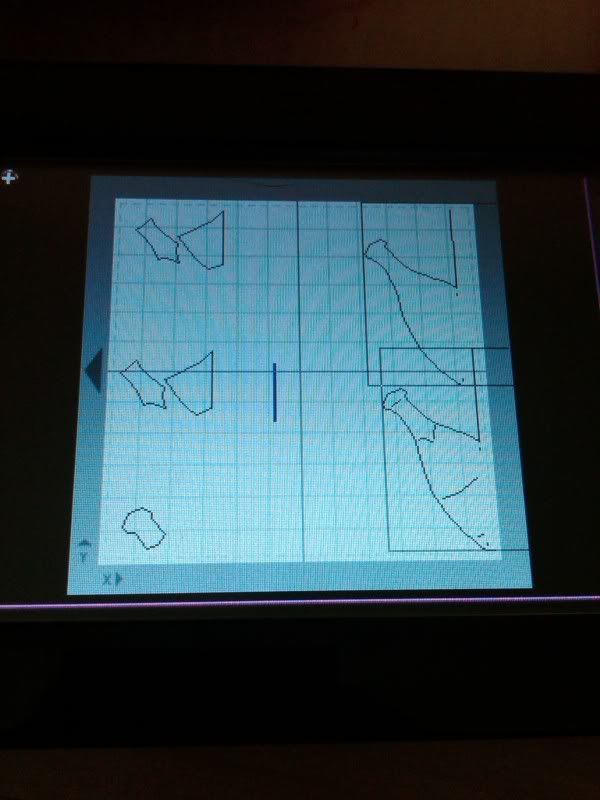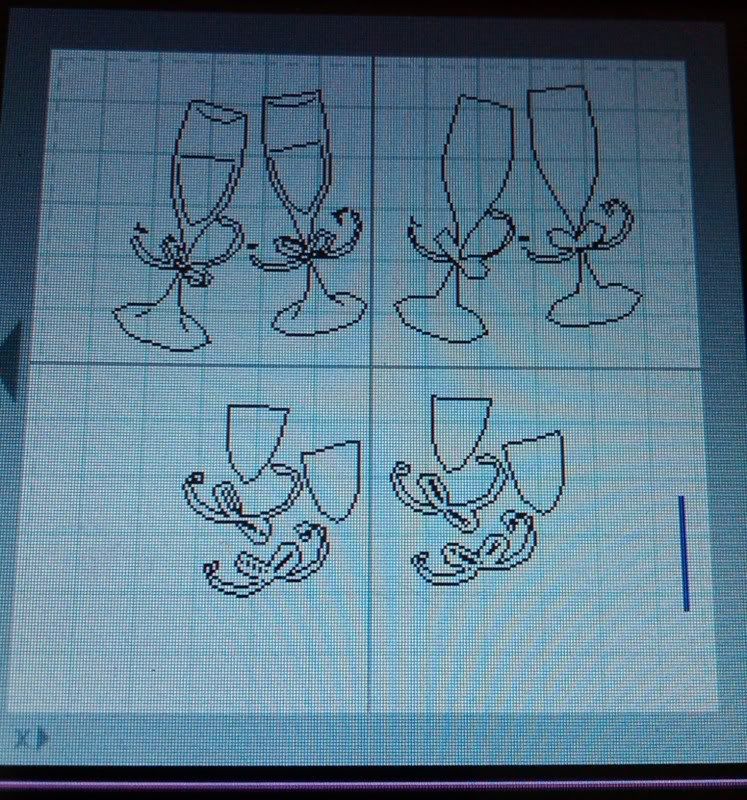 THe champagne bottle is from Wild Card. I inked the yellow wrapper part in gold and black and the label with pink and then embossed the label. I also inked the bottle in green and added some details with a white gel pen. I embossed and inked the cork as well which you'll see later in the layout.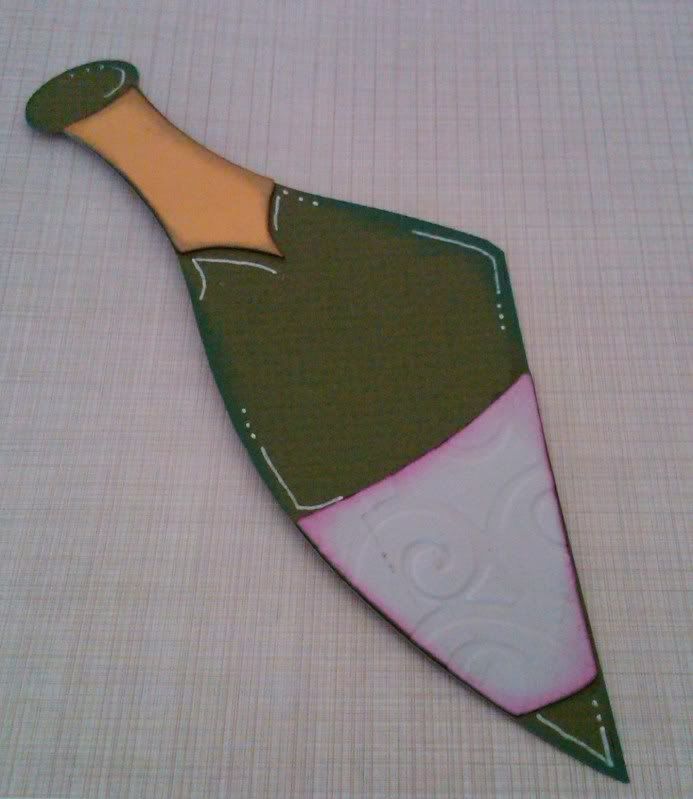 For the champagne glasses I also inked each individual component. The red ribbon I inked with magenta, the blue glass with blue ink, and the yellow champagne with a dark yellow. I show here one glass that has been inked and one that hasn't so you can see what a difference this step makes! I think that little attention to detail really makes a layout pop.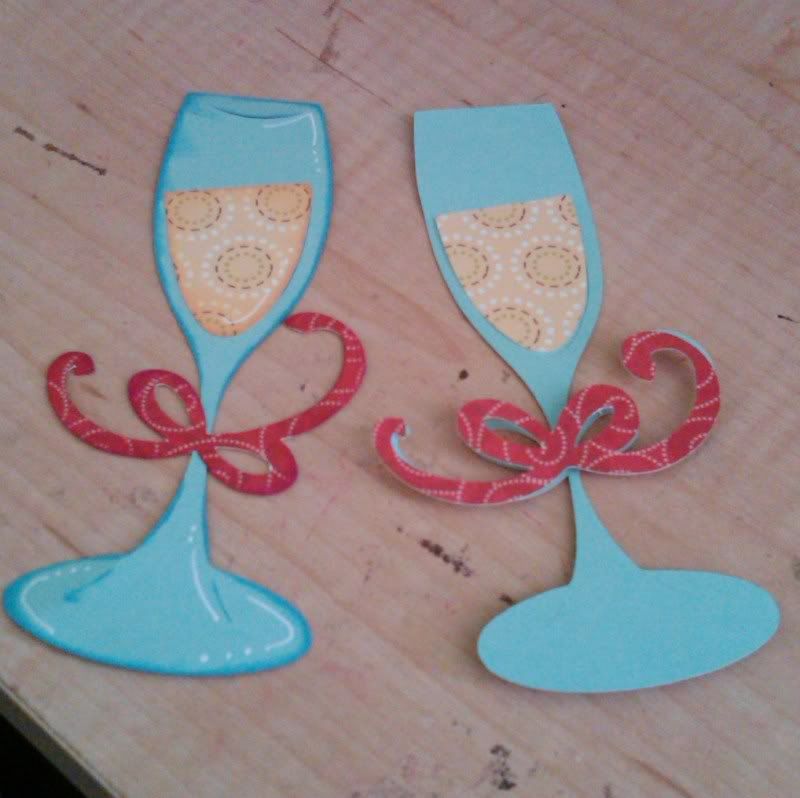 Here's a mock up of the layout. i cut out some swirls from Storybook to look like champagne flowing, I used some stickles to embellish this as well. i also put down the base for my champagne bottle- the piece with the inking and embossing will go on top of this with pop dots.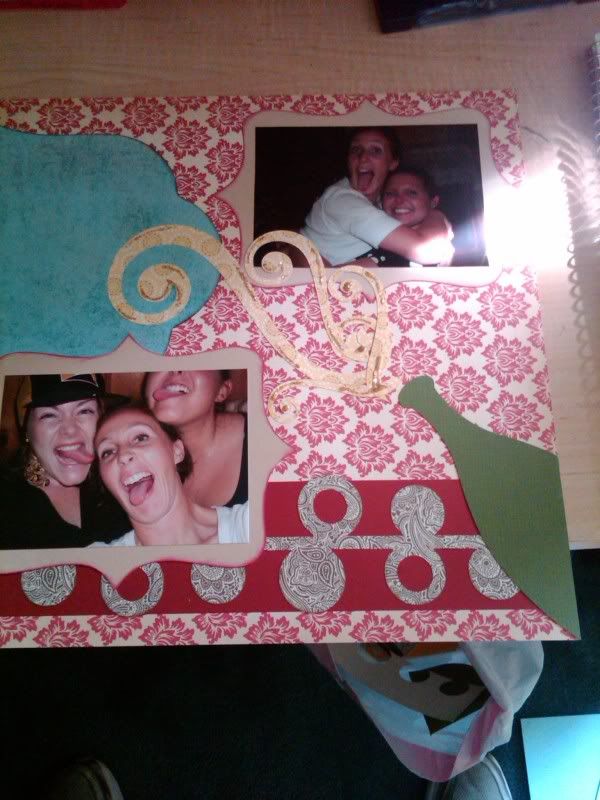 I then cut out the title. I thought "Wedding Eve" was cute :) I used Hello Kitty Font and Gypsy Font.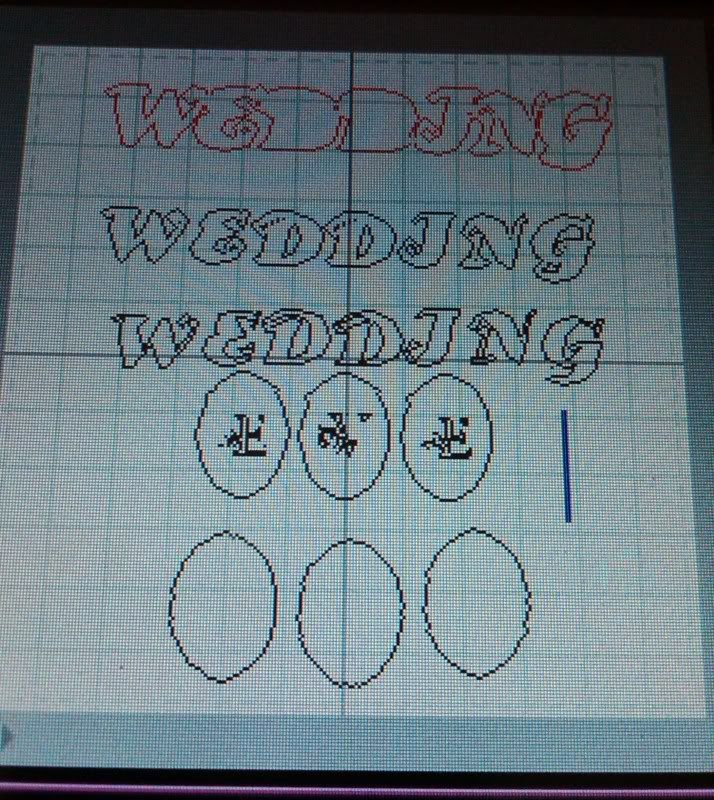 I then added the title (of course inking it in black) and my cricut cuts to the final layout. For last minute details I added some ribbon along the top, flowers cascading out of the champagne bottle and some diamonds to go on the swirls, and some tags with the date on them. I also added the champagne cork at the top to give the impression it was popped out of the bottle :)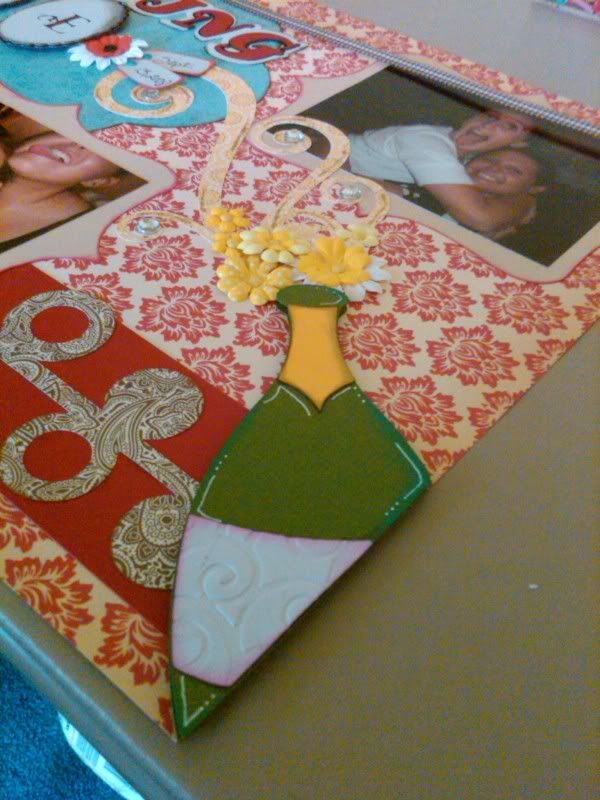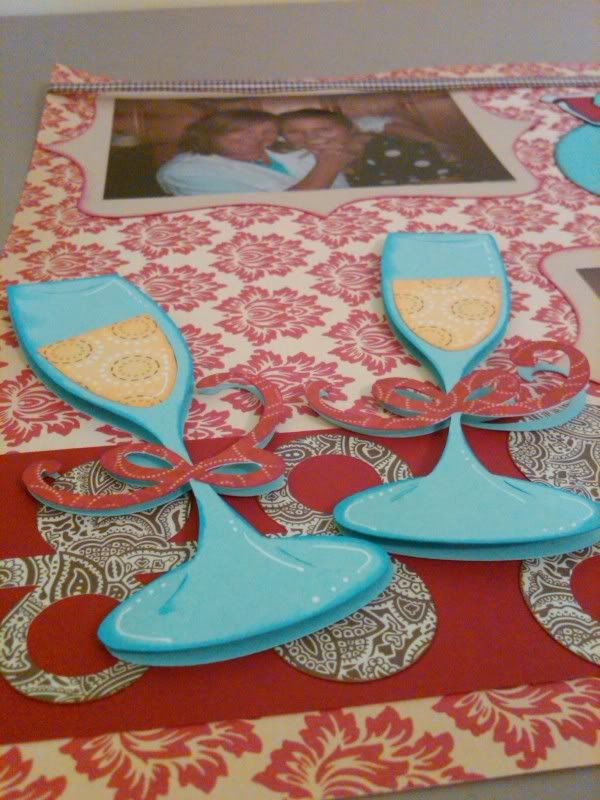 Finished Product- hope you enjoy!
EDIT: please ignore by big belly sneaking into this picture! I didn't even notice it in the way when i took the picture :P Still getting used to having my belly stick out so much! haha