Yes yes *another* post! This is what happens when it's raining, your house is already clean, the laundry is already done, and youre unemployed- scrap scrap scrap! haha. This is a layout I did of my husband and I's engagement photos. I'm hoping to get Year 2008 done by this weekend so I can start up on 2009 and finally catch up to 2010 (won't that be wierd, actually being caught up!) Anyways I hope you like it :)
OH also don't forget about my Sweethearts cartridge giveaway! I'm drawing the winner on Friday and all you need to do to be entered in the running is 1. Become a follower of my blog and 2. Leave a comment on my FIRST ever blog post (the wedding card) although comments on any post are appreciated :P
On to the project. Here is the link to the PageMaps layout I ended up using [http://www.pagemaps.com/mar08maps.htm --> scroll to sixth one down] and my corresponding sketch. It might seem like making a sketch for every layout takes too long but I think in the long run it actually saves me a lot of time having a picture to refer back to.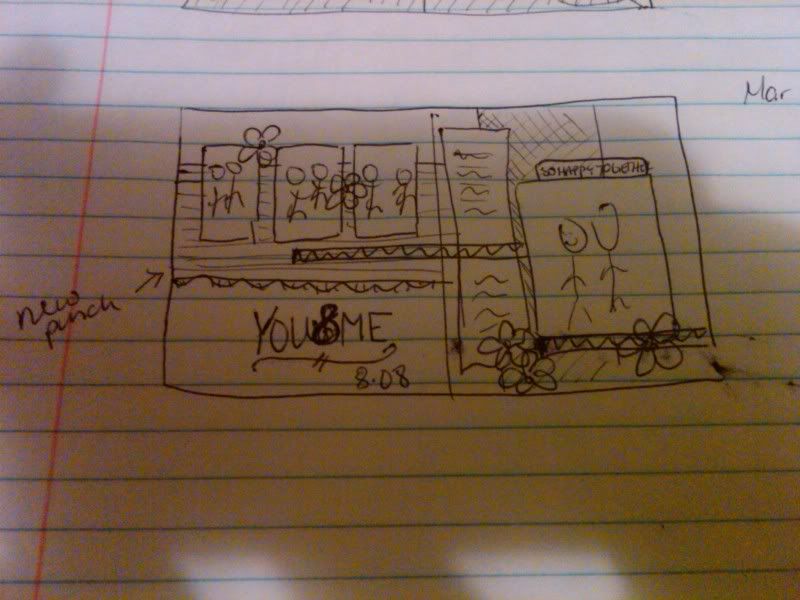 Onto adding the papers! I also got a new Martha Stewart punch I was able to use in the layout. And ofcourse I inked most of it in black ink. THen I rough places my pictures which I had matted.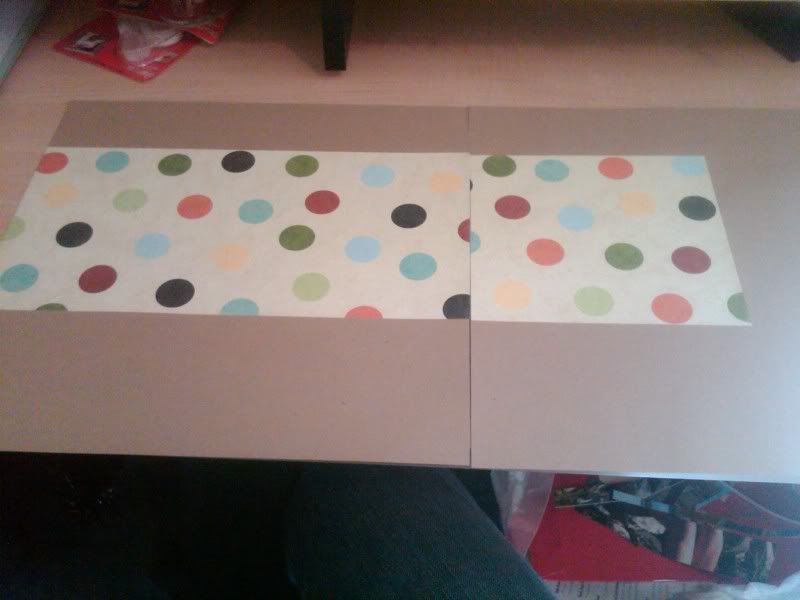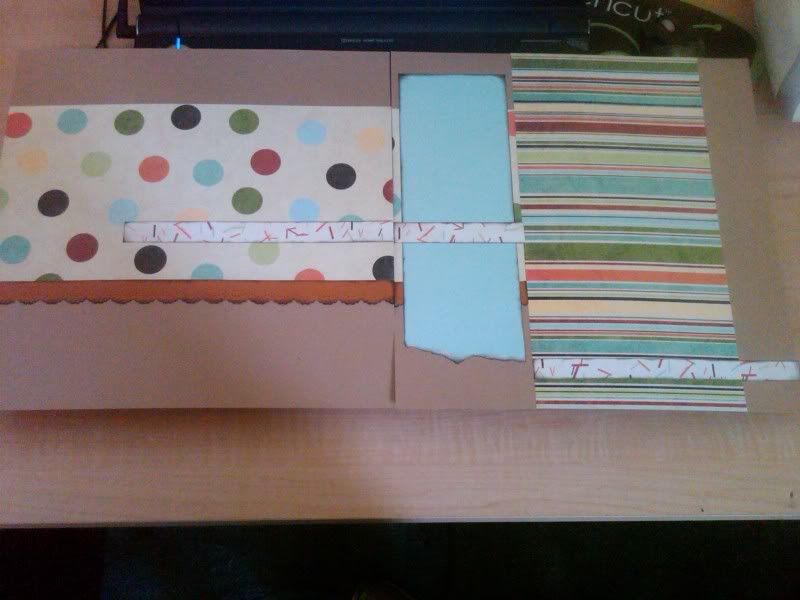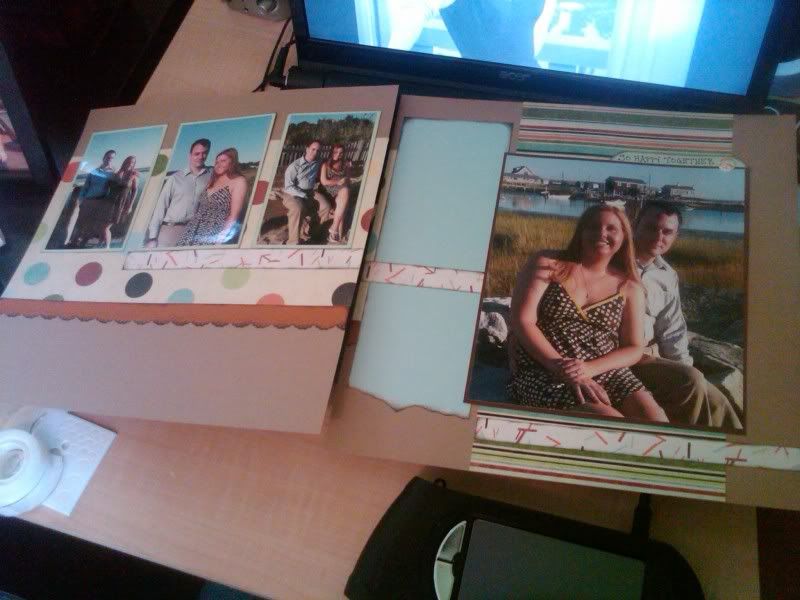 Onto the flowers! Sometimes I like to use fabric ones but in this case I thought it would coordinate best making my own, and they're deceptively easy to make! These were made with Plantin Schoolbook. Start out cutting flowers in coordinating card stock colors and make each set smaller than the last. i usually do a 3 layer flower so each layer is a tad smaller and smaller.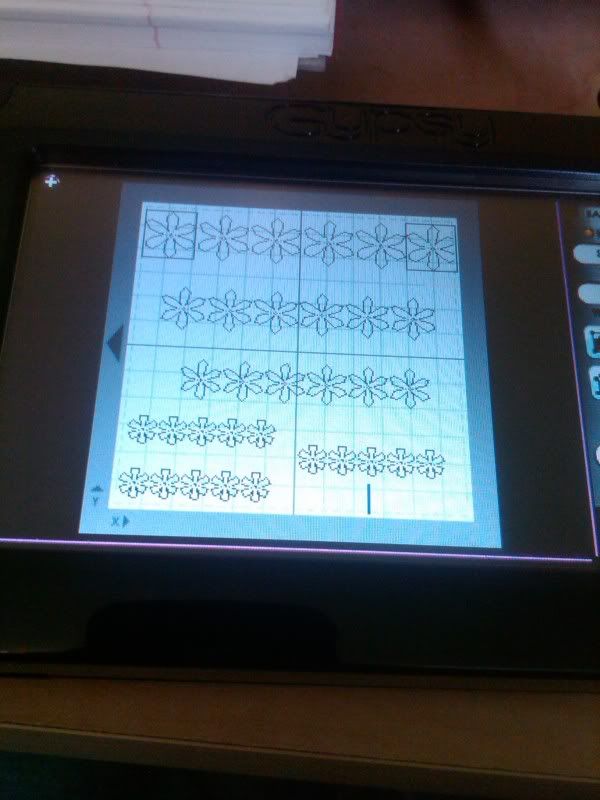 Then ink the edges of the flowers for some added detail and roll each petal of each layer. You can do this by using a pen as a template or you can just carefully roll each petal with your fingers. This adds some dimension to the flowers. Then layer the flowers, pop a brad in the center and youre done! That's it!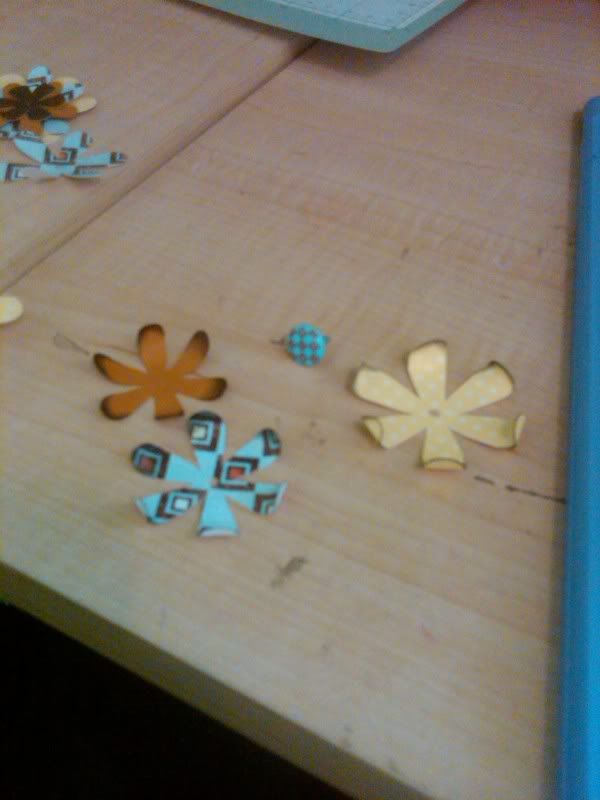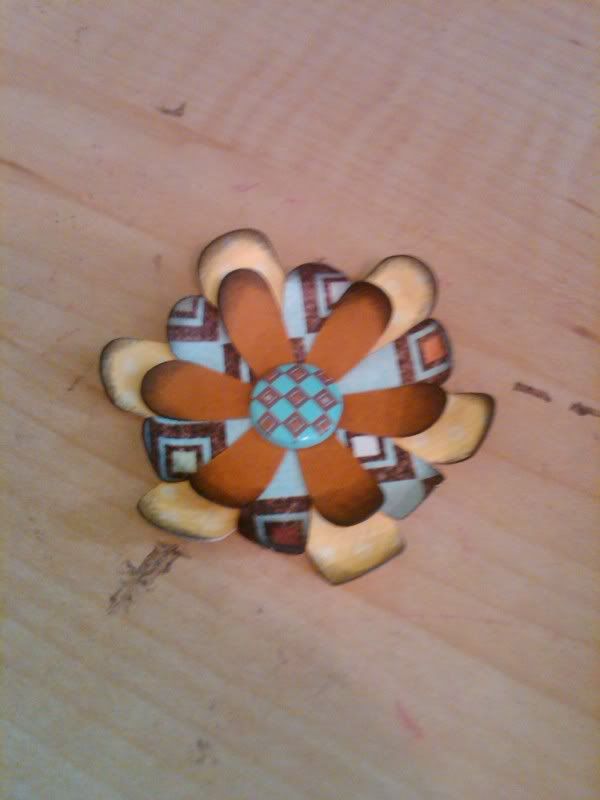 Flowers added to the layout: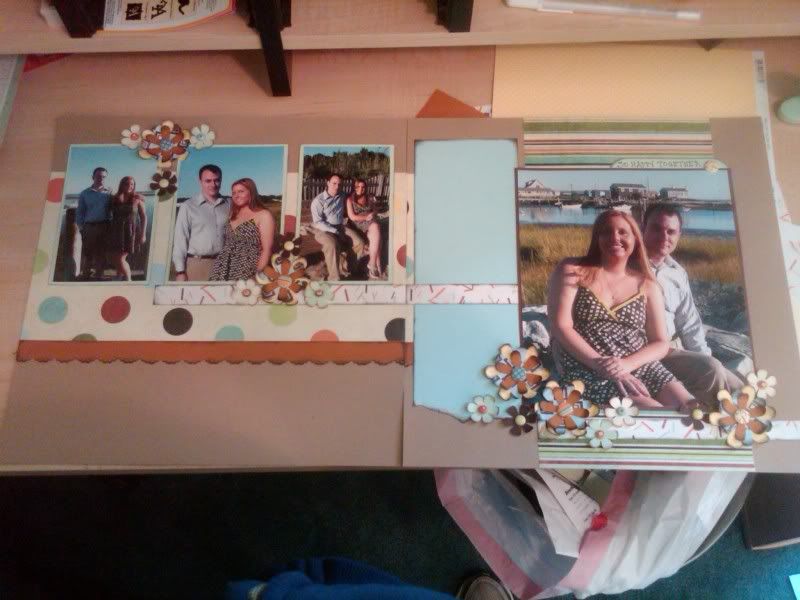 Then I cut the text for YOU and ME using PLantin Schoolbook and a flourish from Storybook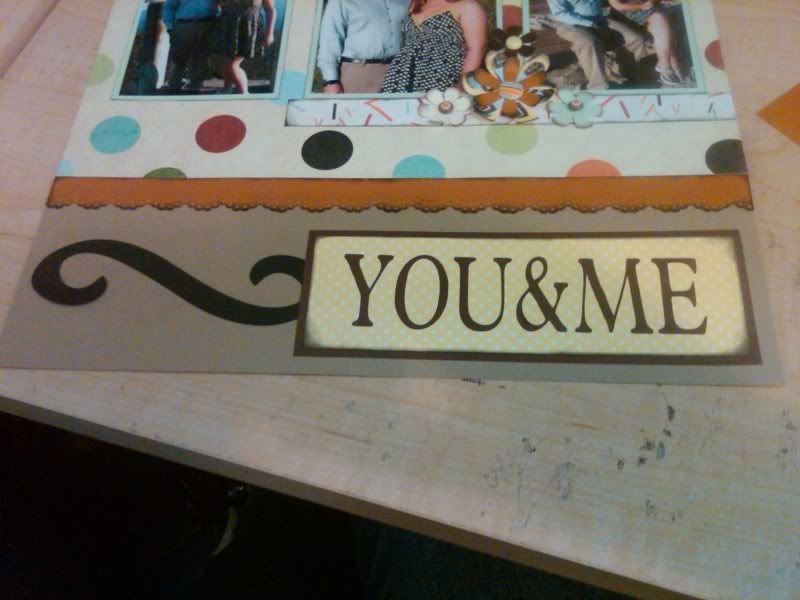 I then added a couple last minute details and voila!